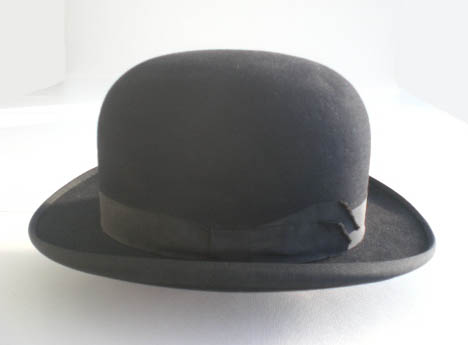 Stetson Derby
This vintage Stetson hat was sold by The Carlson Company in Britain (see above gold embossed stamp in leather band). I found an interesting tidbit online which referred to the Carlson Company as the place where Humphrey Bogart bought his signature fedoras.

After seeing similar labels, I think this hat was most likely manufactured sometime before 1940. You can see in one of the photos, the actual price when new was $5.00.

The previous owner did sign his name on the leather band. You can see where the nib of the fountain pen dug in slightly in the leather. I can't make out the name. The "H.G." is clear, however after that I'm stumped. Looks like Du?? after that and below maybe "R" or "A".