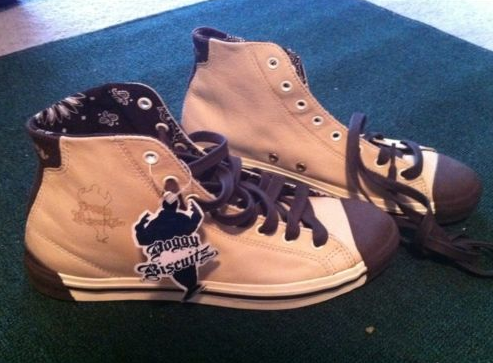 Snoop Dogg Shoes RARE Hightops given away on MTV's TRL!
Ok, hold on!! These we're given away on the set of MTv's TRL back on May 4th 2005 with guest Snoop Dogg and Orlando Bloom. At least that who I remember being there. Funny story is that my friend with the same hair as Bloom ran up to the window overlooking Time Square and got a huge reaction and applause from Bloom fans hanging outside on the sidewalk outside of TRL studios.

I don't ever want to get rid of these shoes but I could use the money and they're rare as hell. I'm working with Pony to get verification of authenticity of these shoes. You can research the shoes and how they were given away on TRL by Snoop himself.