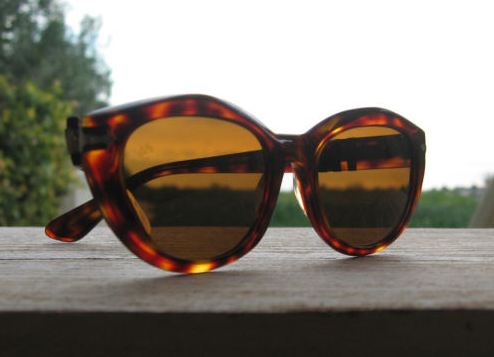 PERSOL VINTAGE 843 TORTOISE SHELL MADE IN ITALY-CELEB
Worn by actress whose "basic instinct" made her a star

AT LEAST 25 YEARS AGO I WAS SQUIRING A YOUNG STARLET
AROUND HOLLYWOOD. WE DATED ON AND OFF FOR QUITE
SOME TIME.

SHE LEFT THESE BEAUTIFUL SUNGLASSES AT MY PLACE AND
WE STOPPED DATING AFTER THAT. SHE WENT ON TO BECOME
A NOTED ACTRESS IN THIS TOWN AND WELL, I WAS LEFT
WITH THIS LOVELY PAIR OF PERSOLS.