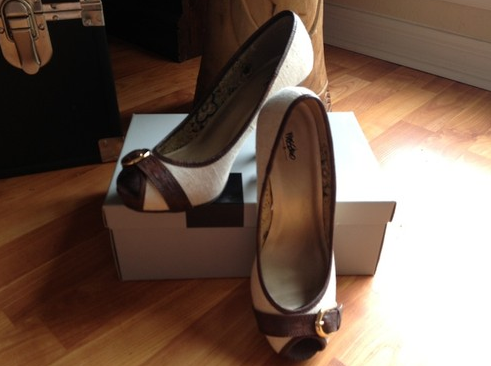 Mossimo Danae Natural & Brown Peep Toe Heel with Goldtone Buckle Accent – 9 1/2
Last Saturday, I heard a rumbling crash as I was enjoying my coffee in a leisurely manner with the cat on the couch. I wondered to myself what our very loud upstairs neighbors were up to and continued with my coffee. About an hour later, I went to my closet to retrieve some socks and sneakers to go to the grocery store and run a few other errands. To my surprise, it was not the neighbors. I also discovered that there really is such a thing as "too many shoes".

I determined it was high time that I rid myself of shoes that just don't fit me anymore – especially when they are destroying my closet AND my free time on a Saturday.