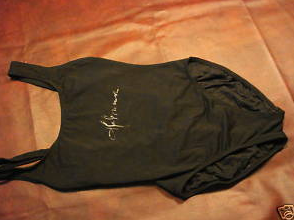 MADONNA, WORN AND AUTOGRAPHED LEOTARD AUTHENTIC
This outfit was worn and used by Madonna while rehearsing at LANDMARK STUDIOS for her "Blonde Ambition" tour during the summer of 1990.

I bought it in mind to have framed and to be part of my collection, and probably be buried with it.

Thanks, Lizz!