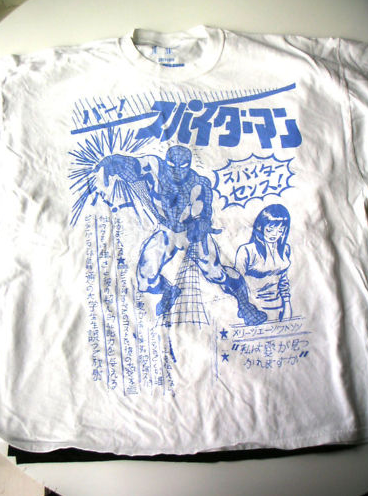 Japanese Spiderman Marvel/MF test t-shirt (sample)manga
a friend of ours worked at marvel and gave us these 2009 sample t-shirts. They are NOT marked sample. They were test designs that i have not seen manufactured. this one was for a joint MF (a japanese label)/Marvel design, and is modeled after vintage manga.

this one is size xxLarge, it's a Spiderman t-shirt originally designed for the Japanese market. This t-shirt design was rejected bc the text reads "Spider-Whore" (referring to mary jane) !!!! at least this is what our friend told us.