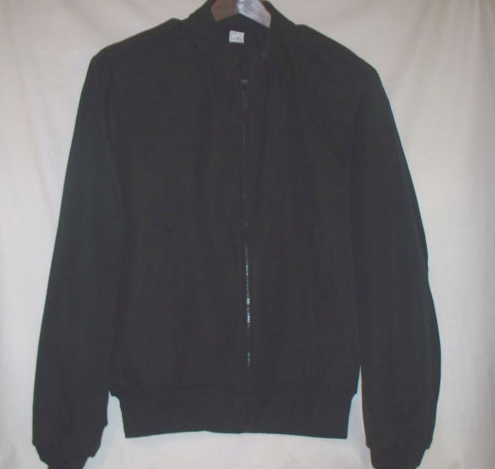 BLACK JACKET w/ PULL-OUT VEST MEN'S 42 Army Issued
My husband was deployed to Iraq as a surgeon in the US Army Reserves. His unit of 7 was first sent to Fort Riley, Kansas for 3 months, in preparation for deployment.

He was required to purchase, what seemed everything under the sun, 2 duffle bags full to the brim. Anyone who has been deployed will know what I am talking about! One of the pieces of clothing he was required to purchase and take was this jacket.

I yelled and screamed and pushed and pushed to get him back home because, as a solo physician, our business would fall apart. By God's grace, he was released from active duty. This jacket was never worn. Thank goodness he didn't need it in the August corn fields in Kansas!